Cooks Candle - Wine Bottle Soy Candle
Regular price

Sale price

$62.00 NZD

Unit price

per
Elegantly housed in a repurposed wine bottle, this long-lasting and clean-burning soy candle is designed to neutralise nasty cooking odours from your home after the cooking is done and the meal enjoyed. A unique fragrance blend of Vanilla, Bergamot and Basil leaves your home smelling wonderfully fresh.

Approximate Burn Times:
360g - Re-purposed Wine Bottle - 60-80Hrs

All Earth Candles are handmade in New Zealand using the finest materials available, including 100% premium pure soy wax and cotton wicks.

We encourage all customers to be more environmentally responsible. Before disposing of any of our containers or re-purposed wine bottles, please consider the planet - Recycle, Reuse or Re-purpose.

All candles are non-toxic, free of any additives, dyes, paraffin, petroleum and phthalates.
Candle Care

Careless burning of a candle will often result in a poor burn performance, please carefully read and follow the care instructions below to get the most out of your Earth Candle.

Suggested accessories: wick trimmer & wick dipper

Lighting a Candle for the First Time

• Before lighting a candle for the first time, trim wick to approximately 10-15mm.

• When lighting a candle for the first time allow a melt pool to form across the entire top surface of the candle (this prevents tunneling, and creates an even burn for the duration of the candles life). This can take from 2-4 hours.

Trim Wicks

• After the initial lighting of a candle keep wick trimmed to 5-6mm (for best results trim before and during burn, use a wick trimmer) remove any wick debris created during the trimming process.

Extinguishing Candles

• Never blow a candle out as the wax can splash.

• The best way to extinguish a candle is with a wick dipper, simply dip the wick the into melted wax then straighten wick to prevent smoking and prevents any hot wax from splashing.

Storing Candles

• Always store candles in a cool, dark and dry place.

• Avoid placing candles in direct sunlight or harsh indoor lighting, such as spotlights.

• Remove dust and fingerprints from candle by gently rubbing the surface with a piece of nylon or a Soft cloth. The cloth can be dry or slightly dampened with water.

Follow the Earth Candle Guidelines

• Always read and carefully follow the earth candles guidelines on each candle. Never burn a candle longer than the label recommends.
Share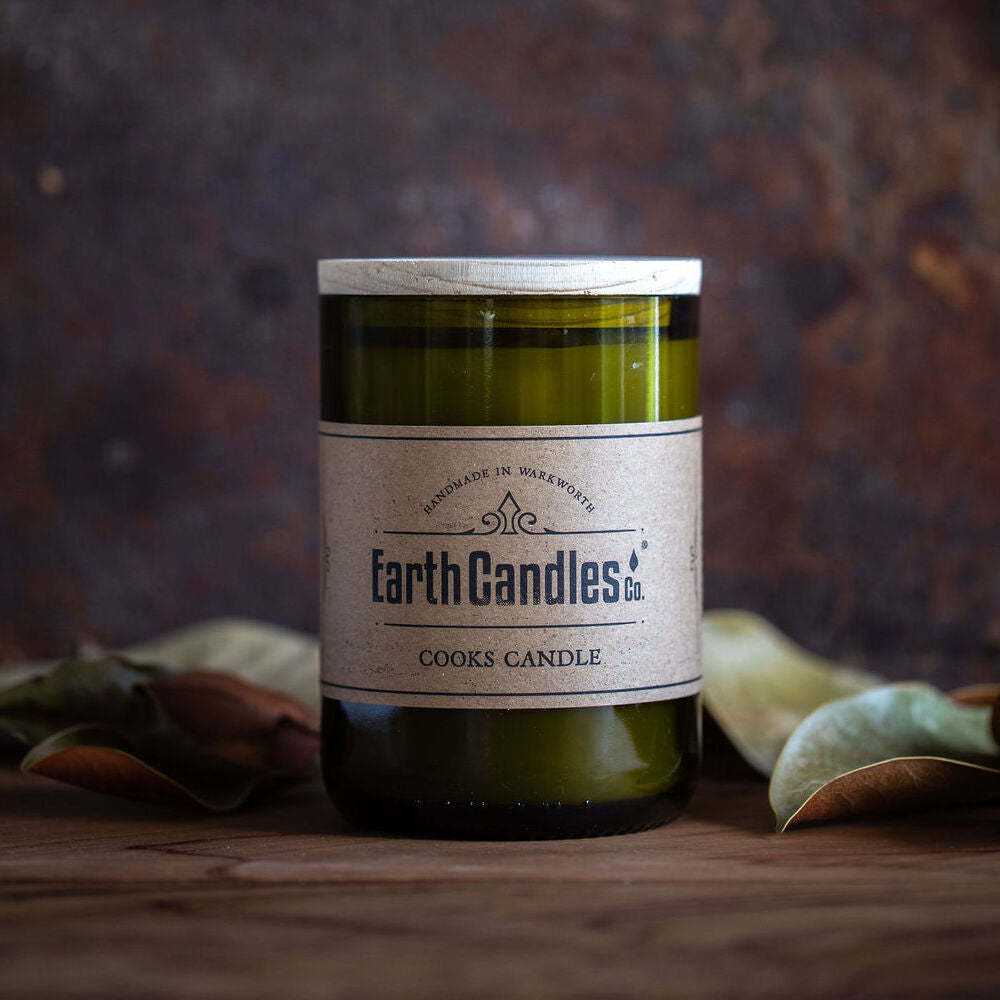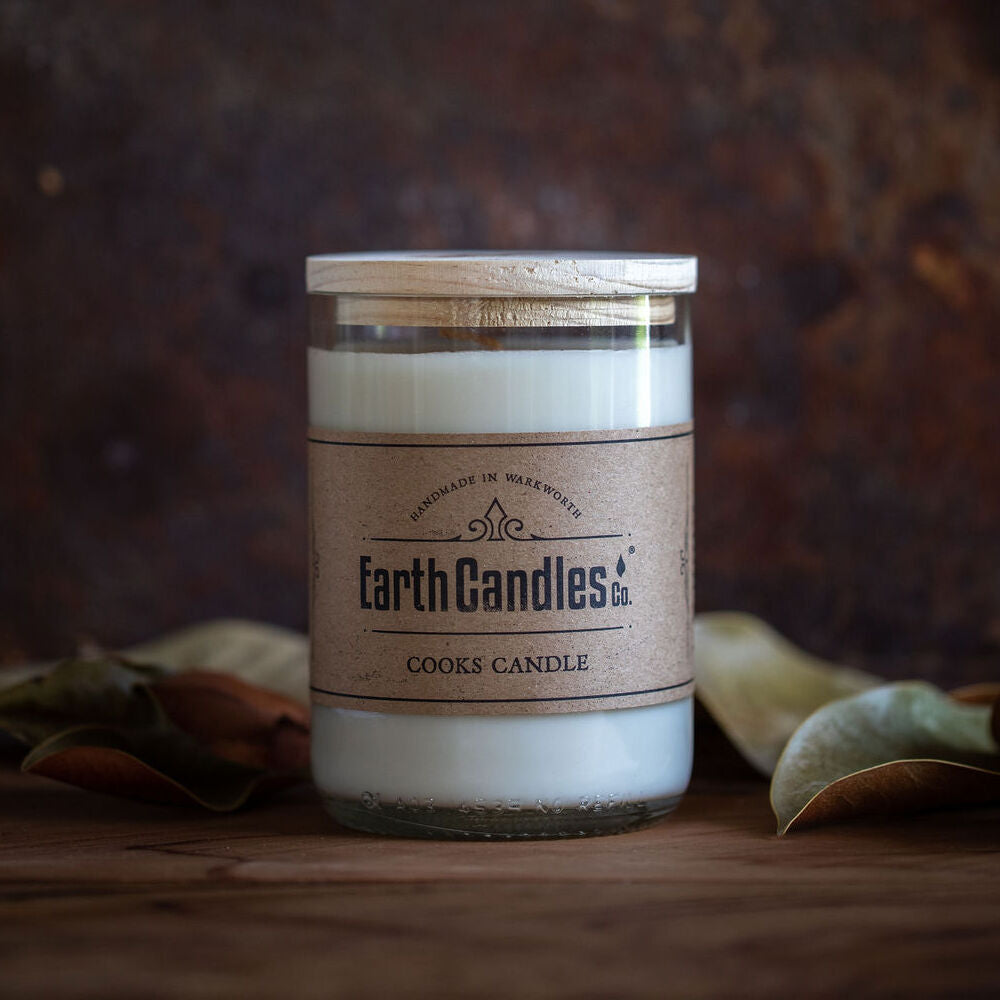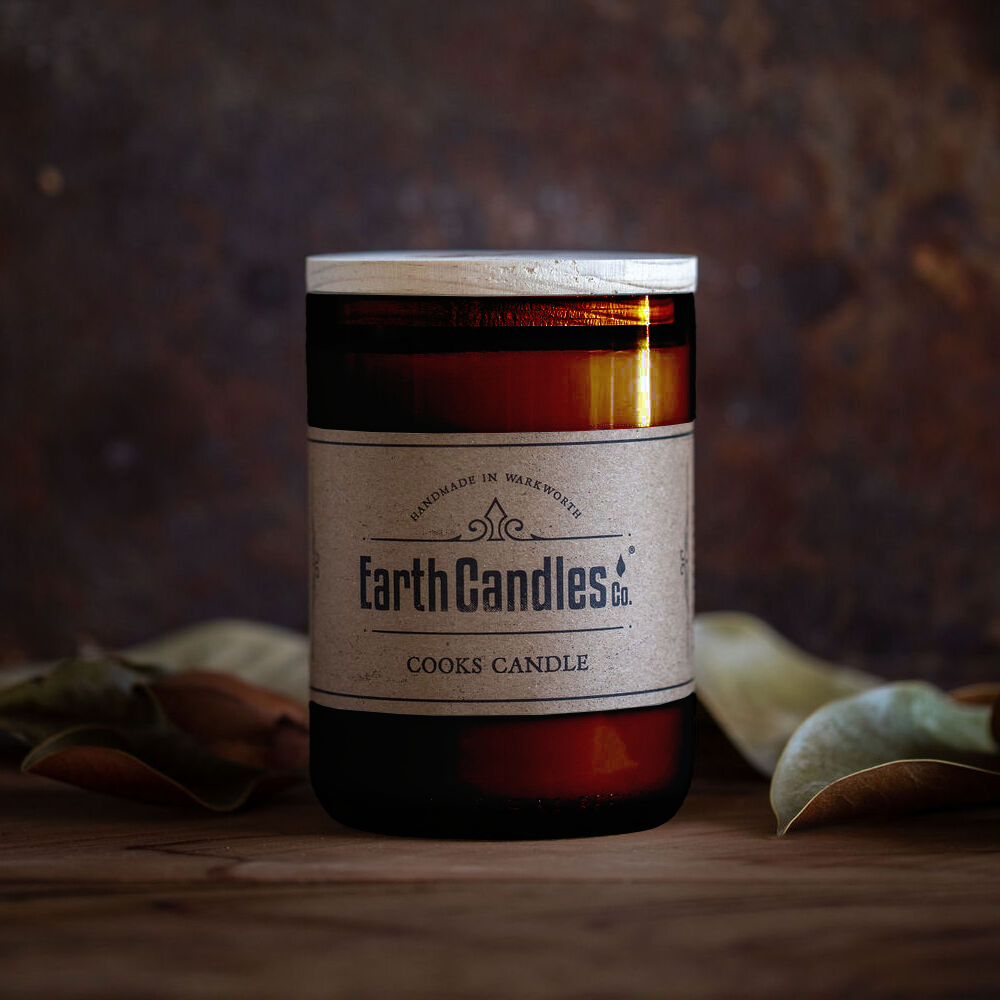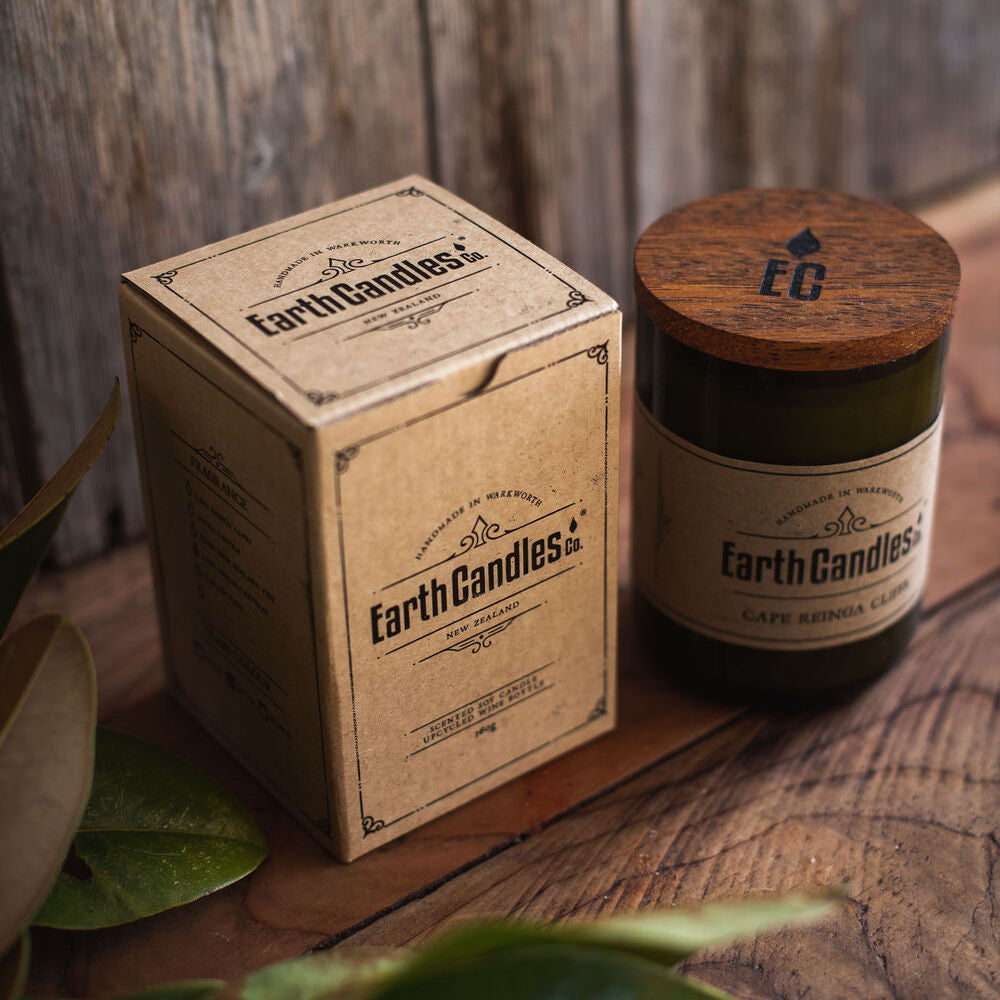 Amazing scent - Beautiful vessel
Love the cooks candle lovely fresh scent
Cooks Candle
I Love these Candles!! The Cooks candle has a lovely fragrance that drifts through-out the house! They last ages! And fantastic use of the recycled wine and beer bottles too!
Love This Candle
First bought this candle at a market and once it had finished I could not live without one in the house so ordered another one from the online store. This candle fills the house with the most gorgeous scent. Would absolutely recommend.
Warm & Delicious
I really love the smell of this candle, it fills the house with a warm vanilla which is perfect for any season.
This size of candle is great value for it's cost.
Will buy again.
A kitchens best friend
I absolutely love the Cooks Candle! A wonderful subtle fragrance that fills your home with a beautiful fragrance instead of left over cooking smells. Especially in winter when our homes are more closed up, this candle helps to eliminate smells to leave it smelling amazing. I also love the fact it comes in a repurposed wine bottle!!