Lake Wanaka Retreat - Wine Bottle Soy Candle
Regular price

Sale price

$62.00 NZD

Unit price

per
Take relaxation to a whole new location. Enjoy a clean and delicate combination of bergamot, jasmine, ylang-ylang, infused with grounding rosewood fragrance oils reminiscent of the earthy and woodsy fragrance of trees by the lake. With top notes of bergamot and jasmine hints of the flowers growing among the trees.
Approximate Burn Times:
360g - Re-purposed Wine Bottle - 60-80Hrs

All Earth Candles are handmade in New Zealand using the finest materials available, including 100% premium pure soy wax and cotton wicks.

We encourage all customers to be more environmentally responsible. Before disposing of any of our containers or re-purposed wine bottles, please consider the planet - Recycle, Reuse or Re-purpose.

All candles are non-toxic, free of any additives, dyes, paraffin, petroleum and phthalates.
Candle Care

Careless burning of a candle will often result in a poor burn performance, please carefully read and follow the care instructions below to get the most out of your Earth Candle.

Suggested accessories: wick trimmer & wick dipper

Lighting a Candle for the First Time

• Before lighting a candle for the first time, trim wick to approximately 10-15mm.

• When lighting a candle for the first time allow a melt pool to form across the entire top surface of the candle (this prevents tunneling, and creates an even burn for the duration of the candles life). This can take from 2-4 hours.

Trim Wicks

• After the initial lighting of a candle keep wick trimmed to 5-6mm (for best results trim before and during burn, use a wick trimmer) remove any wick debris created during the trimming process.

Extinguishing Candles

• Never blow a candle out as the wax can splash.

• The best way to extinguish a candle is with a wick dipper, simply dip the wick the into melted wax then straighten wick to prevent smoking and prevents any hot wax from splashing.

Storing Candles

• Always store candles in a cool, dark and dry place.

• Avoid placing candles in direct sunlight or harsh indoor lighting, such as spotlights.

• Remove dust and fingerprints from candle by gently rubbing the surface with a piece of nylon or a Soft cloth. The cloth can be dry or slightly dampened with water.

Follow the Earth Candle Guidelines

• Always read and carefully follow the earth candles guidelines on each candle. Never burn a candle longer than the label recommends.
Share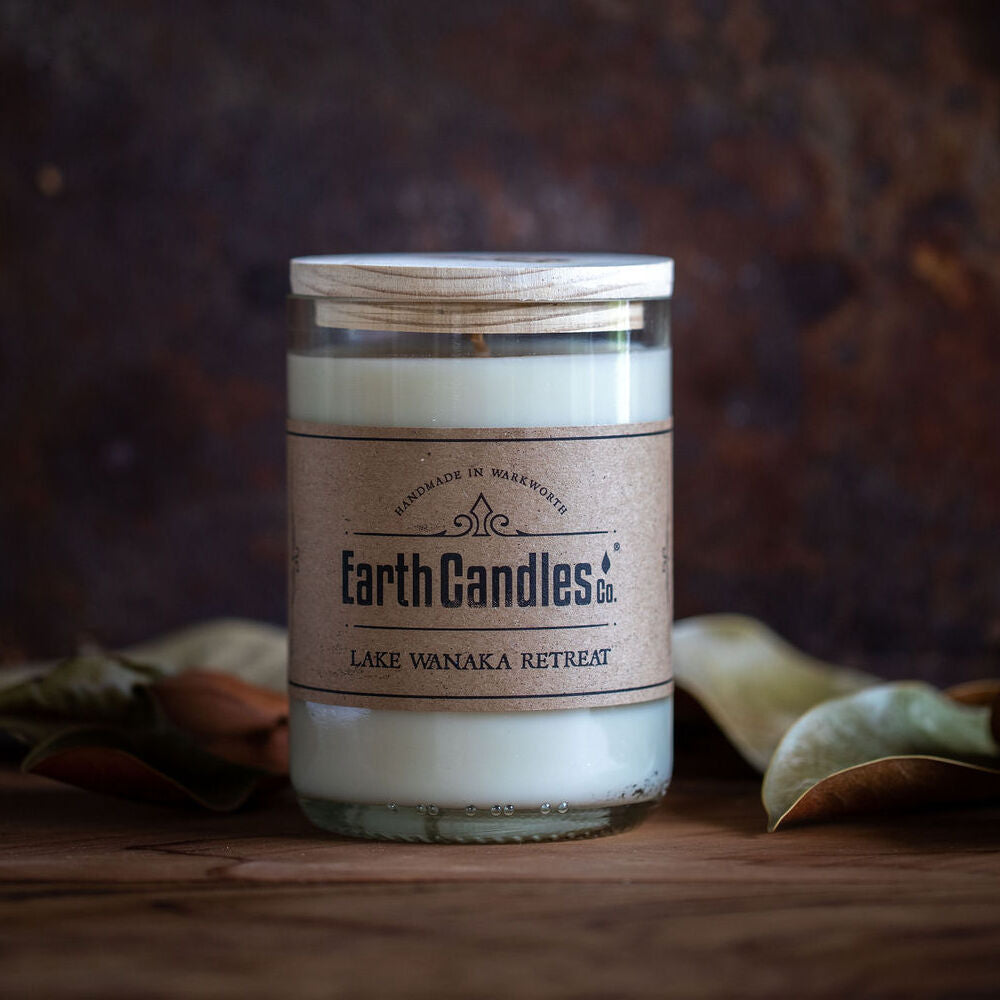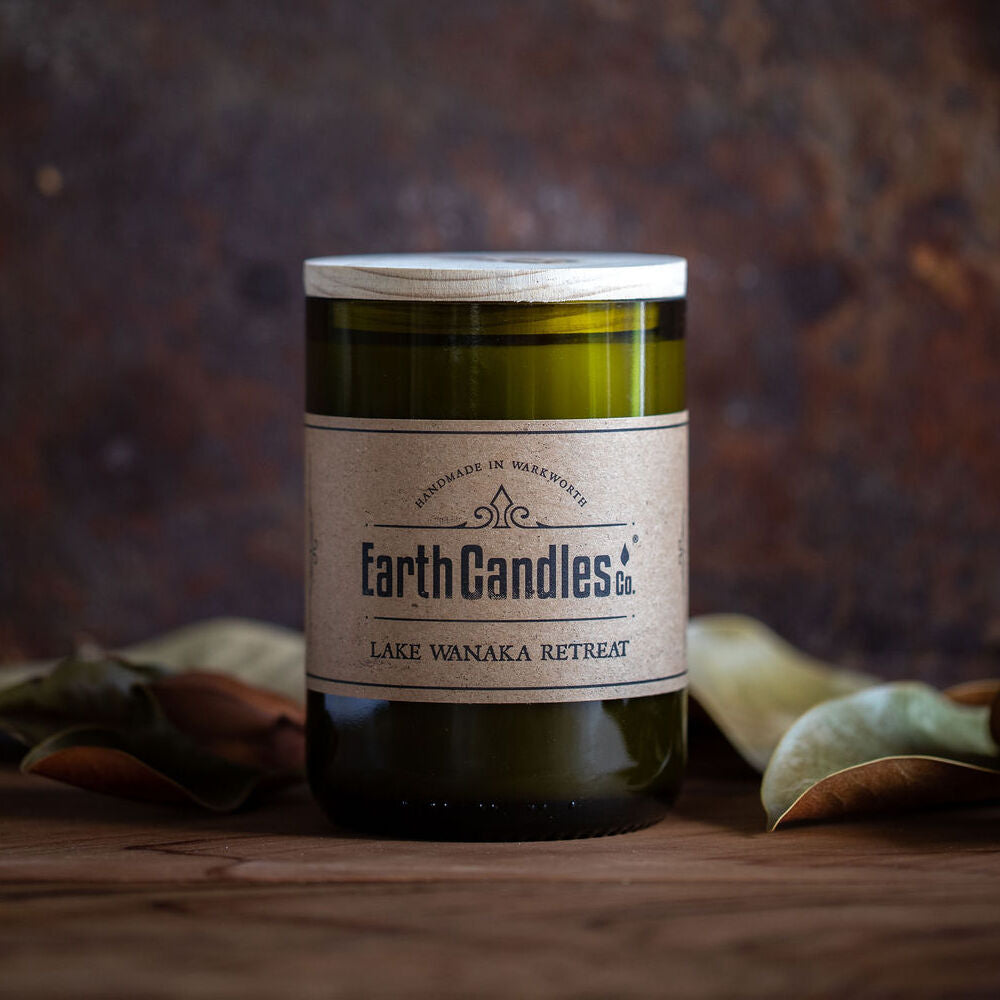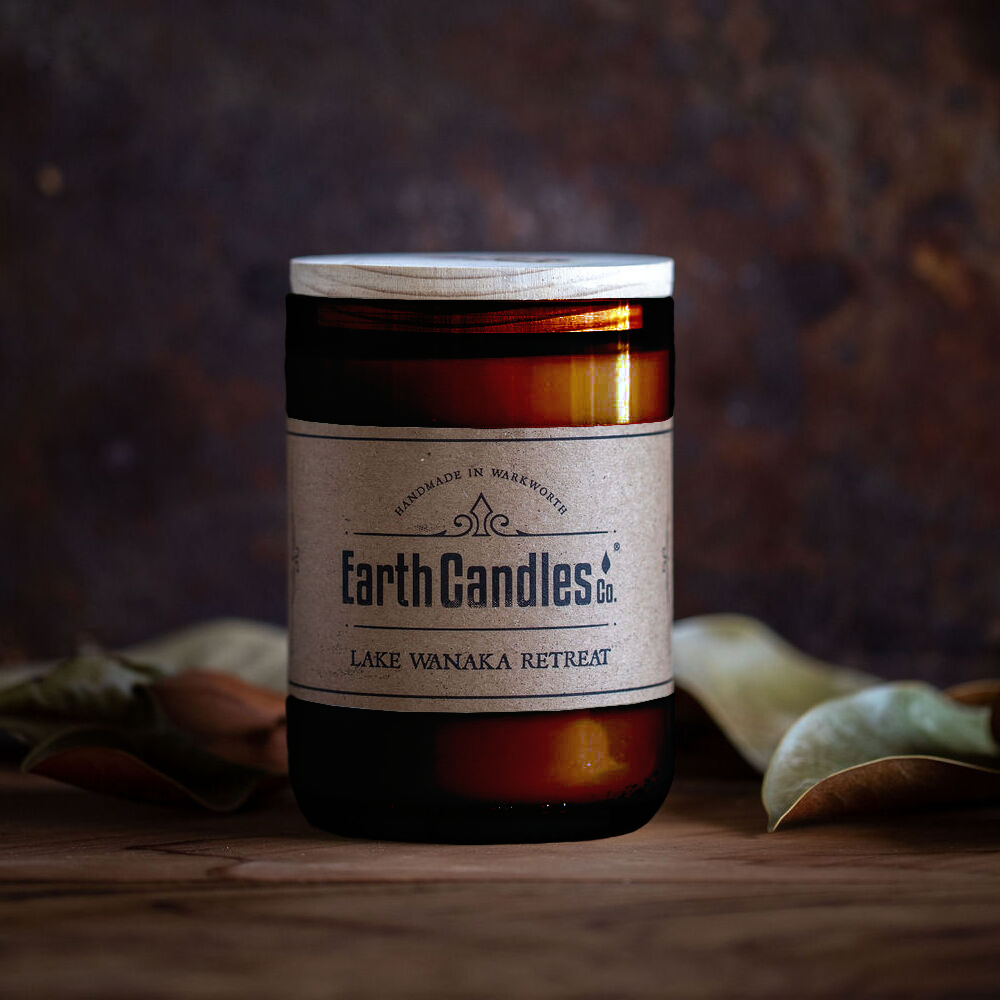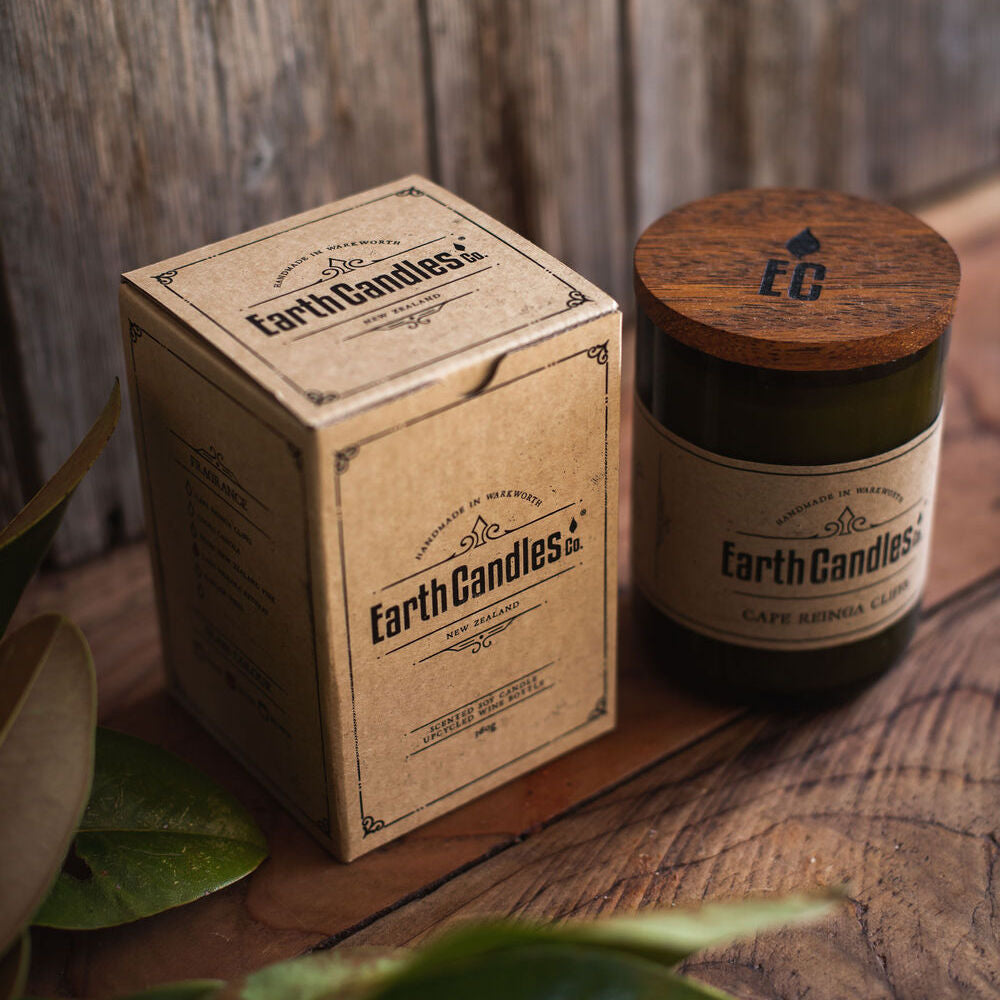 Love these candles
❤ the lake wanaka retreat. Smell is amazing they burn great. Quick shipping too
Beautiful sustainable pressy
Daughter-in-law loved it! Practical pressies are what I'm into and I know she'll use it. She had run out of her last candle and as they are not cheap she really appreciated it for her birthday 🥳
Smells D.I.V.I.N.E.
It both looks and smells absolutely amazing! I don't think I will ever purchase any other candles from anywhere else other than Earth Candles Co. AND they're local! :D
I am very happy with my purchases :)
Lake Wanaka Retreat - Wine Bottle Soy Candle
I have bought several candles from Earth Candles over the past 18 months, (started buying in the first lockdown), and every time have been delighted with the quality, communication and service. Our favourite scent is Lake Wanaka Retreat, simply delicious!
Fresh, Clean and Sophisticated
Lake Wanaka Retreat is my favourite scent of Earth Candles range, although they are all amazing. It smells like a fresh and floral perfume that wafts through your home abs is truly gorgeous. The standard of these beautiful soy candles are beyond all expectations, truly worth every cent. Highly recommend for everyone!